Loans are basically a seemingly non complicated way of lending, borrowing and repaying. We are aware of the many questions we get on how to repay loan on LCredit
Loan repayment on Lcredit is very fast and easy. Here on this post, we will explain how to repay loan on Lcredit in easy steps.
First and foremost you must make sure you have a loan on the Lcredit app and you are nearing due date or already due to make repayment.
We have 3 ways you can make repayment on Lcredit app and the methods will be examined.
Pay with card
Offline transfer
Pay with bank or USSD
These three payment options are unique and easy to use. It all depends on which you prefer to use and they are all for your use. When you get to the loan dashboard where you owed Lcredit click on Loan bill on the App and your loan owed will show up like this example on the image below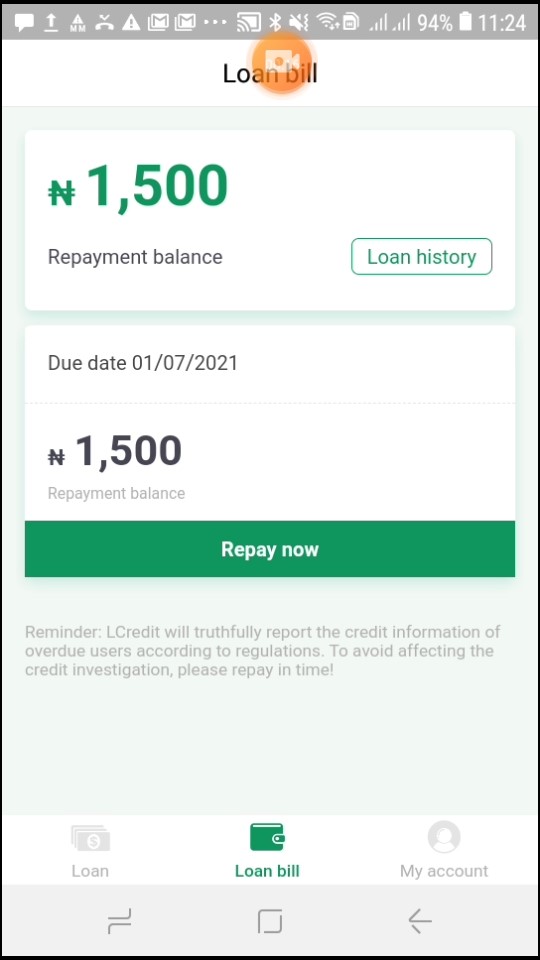 You can put in the amount you want to repay this means you have the power to put the amount you want to repay then click on the Repay now button. You will be brought to this page on the image to pick which repayment option you would be interested in paying with.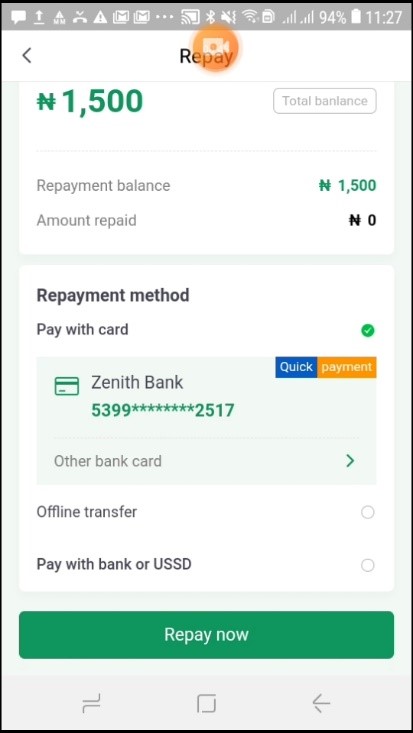 When you click on the pay with card option that is if it is the one you want to use you will be made to input your card details for a debit to take place.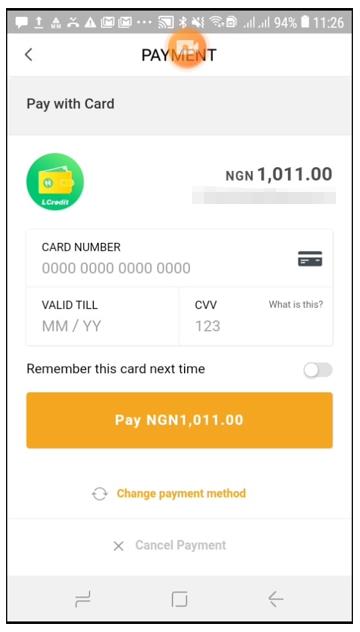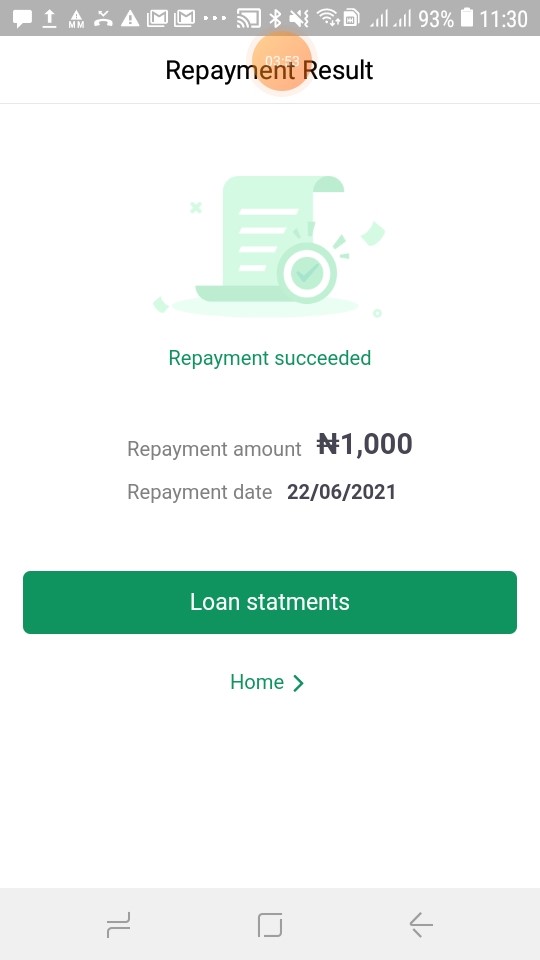 After putting your card details and clicking on pay it will show you successful if it was.
Nevertheless, when you click on the Pay with bank or USSD it will bring you to this page to choose from any of the 3-payment option.
Click on any option of your choice, to pay with this method of payment are very easy and you can repay any loan amount with this means.
The last repayment option is the Offline transfer, when you click on this repayment method you will be shown a Wema bank account number (virtual account) to copy and use on your bank app, use any payment outlet or take to the bank to pay into. This Wema account number has an expiring time and so therefore you must use the account number assigned to you before the time elapses. Please note that you can regenerate a new offline account number each time the previous one expires. This payment method is used and advised for users to make use of immediately its generated.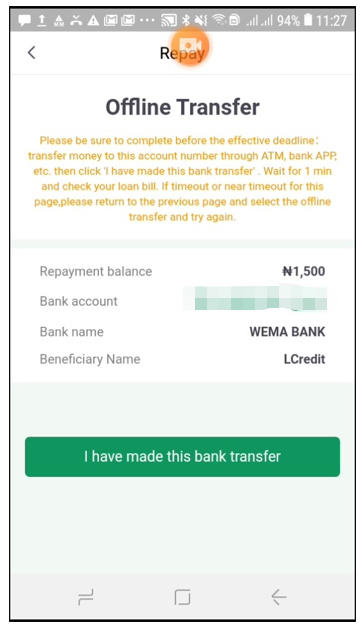 If all this repayment option we examined are not enough or not going through on the Lcredit app as a result of network or other factors beyond our power you can contact our customer care representative from the App and ask for the company's account number. Lcredit repayment option is very easy and we have different repayments option you can look into for your use.